Версія для друку
A meeting with the Ambassador Extraordinary and Plenipotentiary of Germany to Ukraine held at the Constitutional Court of Ukraine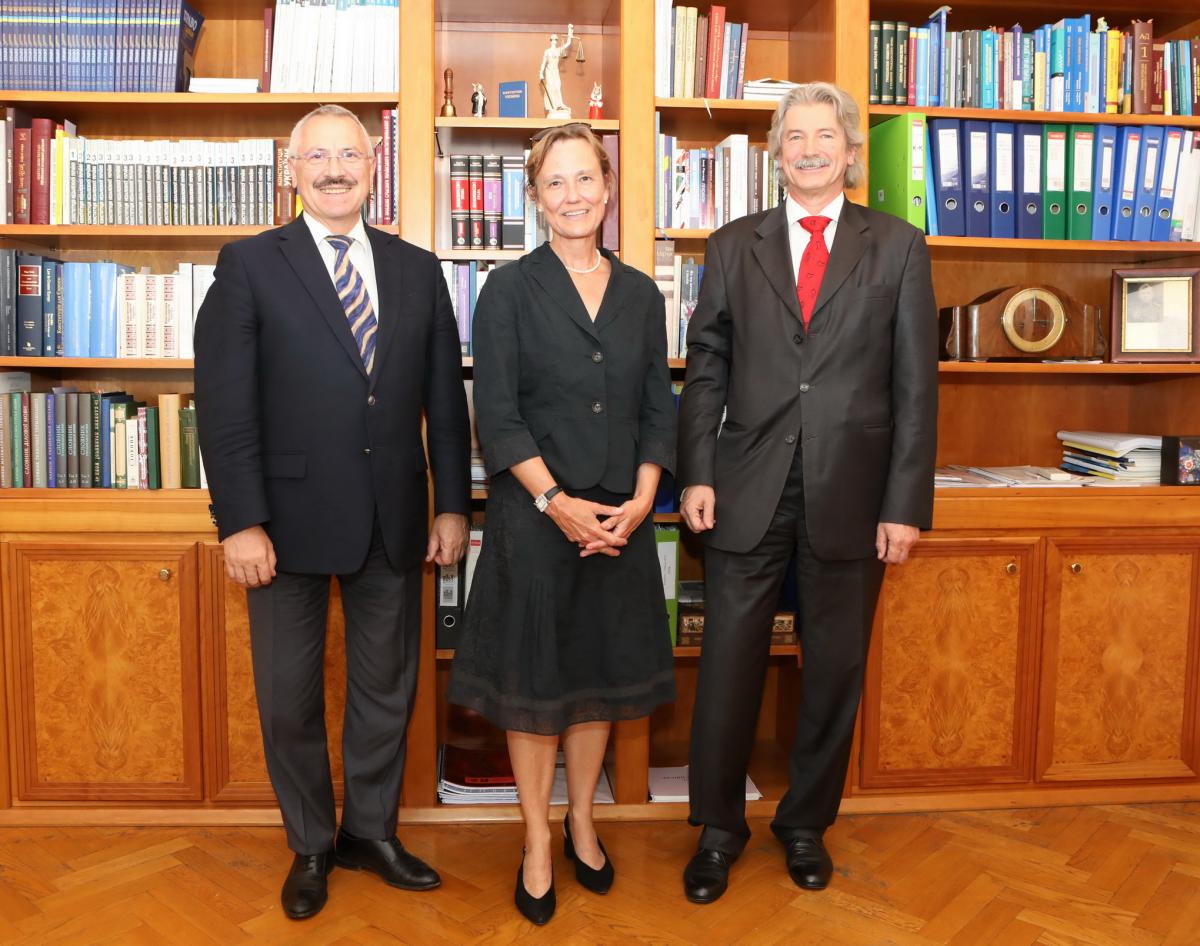 On June 22, 2021 a working meeting of the Deputy Chairman of the Constitutional Court of Ukraine Serhiy Holovaty with the Ambassador Extraordinary and Plenipotentiary of Germany to Ukraine Anka Feldhusen took place at the Constitutional Court of Ukraine.
During the meeting the interlocutors discussed a number of issues related to the improvement of the system of constitutional adjudication in Ukraine, in particular in the light of the draft law on the constitutional procedure currently considered by the Verkhovna Rada of Ukraine.
Furthemore, the parties noted the long-standing fruitful cooperation of the Constitutional Court of Ukraine with the Federal Constitutional Court of Germany and the German Foundation for International Legal Cooperation (IRZ). In this context, Anka Feldhusen expressed readiness to provide support to the further strengthening of the Ukrainian-German dialogue in the sphere of constitutional justice.
The meeting was attended by the Head of the Consular and Legal Department of the Embassy of the Federal Republic of Germany in Ukraine Carsten Meyer-Wiefhausen.