Версія для друку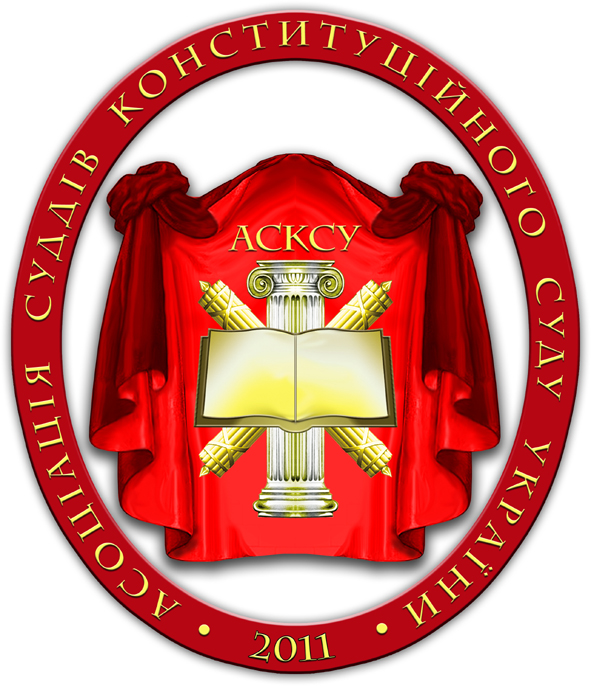 THE ASSOCIATION OF THE JUDGERS OF THE CONSTITUTIONAL COURT OF UKRAINE  
The Association of the Judges of Constitutional Court represents an organisational form of judicial self-government established in accordance with the Constitution of Ukraine, the Law of Ukraine "On Public Associations", and other normative legal acts concerning the formation and activity of public organizations.
The purpose of the Association is to participate in the public life of the state, assist public authorities and local governments in exercising their powers in the field of lawmaking and law enforcement, as well as to assist judges of the Constitutional Court of Ukraine in retirement (retired judges), acting judges of the Constitutional Court of Ukraine as citizens of Ukraine in exercising and protection of their constitutional rights and freedoms, as well as the rights and freedoms and legitimate interests provided by the legislation of Ukraine, other normative legal acts.
The Association operates on the basis of the Regulations on the NGO "Association of Judges of the Constitutional Court of Ukraine" in a new version, approved by the general meeting of the organization on October 12, 2016 and registered in the Main Territorial Department of Justice in Kyiv on November 22, 2016.
The NGO consists of 27 members from among acting and retired judges of the Constitutional Court of Ukraine.
Retired Judge of the European Court of Human Rights Volodymyr Butkevych and Rector of the Yaroslav Mudryi National Law University Vasyl Tatsiy are the honorary members of the Association.
The Association is chaired by the retired judge of the Constitutional Court of Ukraine Ivan Dombrovskyi and his Deputy – retired CCU judge Serhiy Vdovichenko.