Online meeting with the Venice Commission representatives held at the Constitutional Court of Ukraine
03.12.2020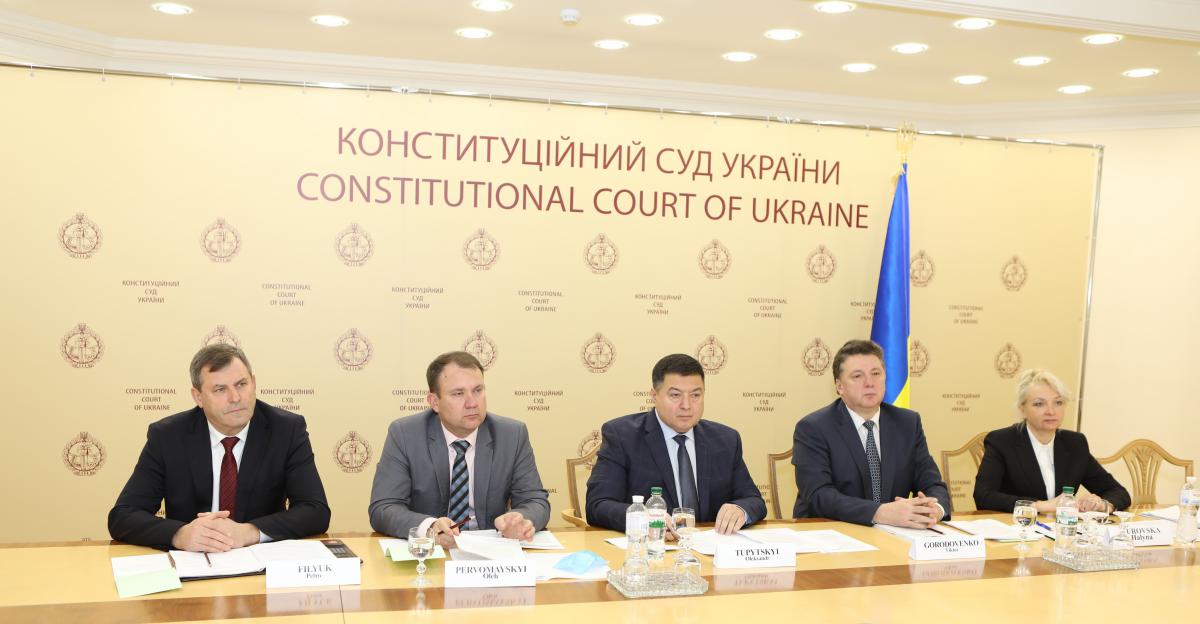 The Chairman of the Constitutioanl Court of Ukraine Oleksandr Tupytskyi together with the judges of the Constitutional Court of Ukraine Viktor Horodovenko, Oleh Pervomayskyi, Petro Filiuk, Halyna Yurovska and Volodymyr Moisyk held a professional meeting with the experts of the European Commission for Democracy through Law (Venice Commission).
During the meeting, the parties discussed a number of issues related to the process of reforming the legislation which concerns the procedure of organisation and the activity of the Constitutional Court of Ukraine and the status of judges.
The interlocutors also paid attention to other crucial topics and expressed readiness to continue active dialogue to further strengthen the cooperation.